Date/Time
Date(s) - 18/06/2016
9:00 am - 5:00 pm
Location
Royal College of Surgeons of England
The RSTN Trials Day is back for a fourth year on Saturday 18th June 2016. The programme is below and can be downloaded: RSTN Trials Day 2016 Programme FINAL. It is badged by BAPRAS and usually attracts 6 CPD points.
The focus of this year's meeting is networking and developing international links. We are fortunate to have Hinne Rakhorst (Netherlands) speaking and hope to attract European trainees to attend. We will also have the Oxford, Bristol, York surgical trials units in attendance.
New for 2016, we have the Vipers' Nest.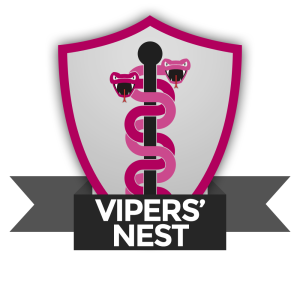 Why attend?
Open to all levels: undergraduate through to consultant
Relaxed, welcoming and interactive sessions on clinical research methodology
High quality sessions run by internationally renowned surgical trialists
See results from recent national studies (NINJA, Trauma Audit, MALIT, WIRE)
Opportunity to pitch your trial ideas and get feedback (national presentation)
Opportunity to network and get involved in ongoing projects
It is FREE, will have 6 CPD points and the food is good!
---
We are grateful for support from our sponsors

---
Registration
The day is FREE to attend. There is a £10 registration fee for the event but this will be REFUNDED on attendance or with a minimum of 1 weeks notice before the event.
FREE refreshments will be provided, including an excellent College lunch.
Each attendee will receive a certificate of attendance on receipt of their feedback form.
Registration has now closed. Contact rstnteam@gmail.com.
---
Abstract submission
Abstract submission is now closed. There are four 15 minute slots available for oral presentations and a limited number of submissions will be invited to present a poster.
The submitted abstracts are available to download (Vipers' Nest abstracts).
The oral and poster prize winners will receive a certificate and book prize from Oxford University Press.
---
Programme
0900
Registration (REFRESHMENTS AVAILABLE)
0930
Welcome In the Council Room

Prof. Abhilash Jain, Surgical Specialty Lead for Plastic Surgery and Hand Surgery

Session one: developing a trial idea

0940
Sandpit Session In the Council Room

Prof. David Beard, Professor of Musculoskeletal Sciences and Co-Director of RCS Surgical Interventional Trials Unit (SITU), Oxford

Aims:

1. Learn how to set a research question

2. Use PICO to develop a trial idea

3. Understand what influences the trial design

1100
REFRESHMENTS, NETWORKING AND POSTERS

Session two: trial delivery and methodology

1130
Are you in or out? Developing European clinical trial collaborations

Hinne Rakhorst, Consultant Plastic Surgeon, Netherlands

1145
So you want to be a principal investigator?

Richard Pinder, Consultant Plastic Surgeon and PI for NINJA

1200
Recruitment, recruitment, recruitment: key issues to consider

Prof. Jane Blazeby, Professor of Surgery, Bristol Surgical Trials Centre, Bristol

1300
LUNCH, NETWORKING AND POSTERS

Session three: Results and updates on RSTN supported projects

1400
What does a surgical trials unit offer?

Prof. David Torgerson, Director York Trials Unit

1420
WIRE Trial – to bury or not bury K wires following fracture fixation. Results of a national clinician and patient survey.

Sonya Gardiner on behalf of the WIRE Collaborative

1430
MALIT – splinting for mallet injuries. Results of a national clinician survey

Zoe Tolkein on behalf of the MALIT Collaborative

1440
optiFLAPP – optimising perioperative care in microvascular breast reconstruction

Luke Geoghegan on behalf of the optiFLAPP Collaborative

1450
BSSH / RSTN hand trauma audit. Preliminary results of a national prospective audit.

Matt Gardiner on behalf of the BSSH Trauma Collaborative

1500
iBRA2 – immediate breast reconstruction and adjuvant therapy

Marie Kearns, RSTN Co-lead iBRA2 

1505
TEAM – Therapeutic mammoplasty Audit

Shelley Potter, Clinical Lecturer in Breast Surgery

1515
REFRESHMENTS, NETWORKING AND POSTERS

Session four: Vipers' Nest – new trial ideas

1545

1600

1615

1630

STOP NEUROMA: Surgical Treatment Of symPtomatic NEUROMA

Marietta Bertleff, Netherlands

Comparing Full Thickness Skin Graft Loss Rates Using Fibrin Glue versus Tie-Over Technique in Elective Skin Cancer Patients (GLUE) Trial

Theodore Pezas, Oxford

SUBMIT;Stability of Unicorticular vs Bicorticular Metacarpal Internal Fixation Trial

Bafiq Nizar, Feiran Wu, Katie Young, Rajiv Jose, Mark Foster, Birmingham

Vivostat and ReCell for Adult Burn Split-thickness Skin Grafting: A Randomised Controlled Clinical Trial

Justin Wormald, Declan Collins, Zaid Alqalaf, Isabel Jones, Joanne Atkins, London

1700
Close of meeting

Certificates will be awarded on receipt of the feedback forms.
Venue
The meeting will be held in London at the Royal College of Surgeons of England. Free WiFi is available. Click here for transport details and directions.
The RSTN Trials Day will be broadcast live using the Periscope App available for Apple and Android smartphones.
You can live message questions and comments via pollev.com/rstn.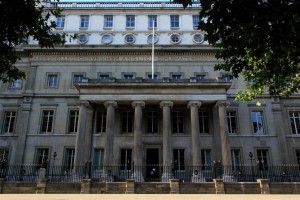 ---
Reception at Somerset House
We have reserved the Terrace at Tom's Kitchen, Somerset House directly after the end of the meeting. Enjoy plentiful drinks and food whilst taking in the spectacular views down the River Thames. This year there will be a guest list. No ticket, no entry! Reserve your place when you register for the meeting here.
---
Feedback
RSTN Trials Day 2015
"really liked the sandpit session – interactive, engaging, great process"
"great variety of speakers, each providing unique insights into their experiences of clinical trial"
"excellent networking and team building opportunities"
"as a med student felt welcomed and made to feel comfortable, which was nice and presentations really good"
"organisation, mixture of topics during the day, the food quality was also very good"
RSTN Trials Day 2014
"great insight into national trials"
"well organised, lots of ideas for getting involved in research, nice!"
"lots of time for networking"
"Excellent speakers, interesting topics"
"strong lecturers and content; a well oiled timeline"
RSTN Trials Day 2013
"very well organised meeting covering a wealth of information and providing useful tips for how to get involved in clinical trials."
"interactive and not intimidating and good to see that collaboration in clinical research is improving"
"lovely atmosphere, interactive, friendly, helpful"
"good range of talks. good introduction to running a trial"