---
optiFLAPP: Optimising Fluid and the Peri-Operative Pathway in Free Flap Surgery
optiFLAPP is a collaborative project led by undergraduate students involving plastic surgeons and anaesthetists.
Attention Collaborators
We are currently finalising the collaborator list for the optiFLAPP project before manuscript submission. If you contributed to the success of the project but have not yet been contacted by a member of the team, please send an email to Luke (
lg1813@ic.ac.uk
) with details of your contribution.
Thanks,
optiFLAPP
Connector.

Update: 11/01/2017

Data collection completed. Analysis is now underway. Many thanks to all the contributors and participants

Connector.

Update: 02/06/2016

National data collection started

Connector.

Update: 12/05/2016

Protocol uploaded and available to download

Connector.

Update: 16/03/2016

FAQ uploaded and available to download in the downloads section

Connector.

Update: 29/02/2016

Data Collector Recruitment Finished

Connector.

Update: 06/01/2016

Data Collector Recruitment Open
Background
Peri-operative strategies including haemodynamic manipulation are key contributors to free flap survival.  However, recent studies have demonstrated considerable variation in practice (Sadideen 2014) and patient outcomes (National Mastectomy and Breast Reconstruction Audit 2010) amongst microsurgical units across the UK.  Whilst guidelines exist, e.g. ABS/BAPRAS oncoplastic breast reconstruction, there is often a lack of evidence base to provide detailed peri-operative guidance.
We propose a body of work to identify variation in peri-operative practice for free flap breast reconstruction in the UK, leading to the development and evaluation of new, evidence-based guidelines.
Methods
The first phase of this work is a national survey of Plastic Surgeons and Anaesthetists at centres performing microvascular reconstruction, conducted with support from specialty networks – primarily the RSTN.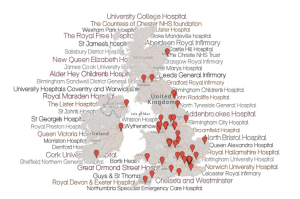 This study promotes the involvement of undergraduates to provide learning experiences, and set a precedent for further undergraduate-led surveys and audits in plastic surgery and anaesthetics.  A core team of undergraduates will operate under the guidance of a steering committee, giving survey participants a senior contact, and ensuring quality output on meaningful clinical matters.
The undergraduate working group recruited in August 2015 has defined roles in literature review, recruitment of data collectors, IT and communications, statistics, and illustration.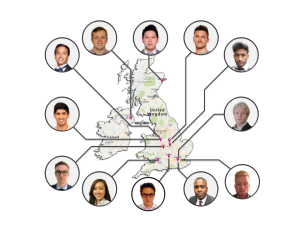 Undergraduate data collectors will be recruited from surgical/anaesthetic societies from universities associated with microsurgical centres.  Each data collector will undergo a learning module to ensure understanding of the survey, and practical matters such as how to upload data to the online database.  The survey method will be electronic, utilising Research Electronic Data Capture (REDCap) software.  The survey will include questions on patient demographic, operation caseload, fluid strategies, haemodynamic monitoring, thermoregulation, analgesia, transfusions, flap monitoring, and responses to flap compromise.
Key outcome measures: areas of least and greatest variation, regional variation, differences in surgeon / anaesthetist preferences
Deliverables
National survey of peri-operative practice in free flap surgery
Systematic review of the associated literature
Paper outlining the use of assistive technologies for running national collaborations
Data collection due to start in March 2016.  Full study protocol to follow.
Frequently Asked Questions
If there are 2 of us from the same area will we need to liaise with each other or will you assign us specific surgeons to ensure we don't overlap and collect the same data?
Frank (recruitment lead) will email those with multiple collectors with further information.  There shouldn't be any overlap.
Just to clarify will we be acknowledged as full authors on the paper, provided we collect sufficient amounts of data, or simply as collaborators?
ORIGINAL ANSWER: Likely will be no problem with being regarded as full author, and is our intention, so long as you complete the jobs assigned. However this cannot be guaranteed as it depends on individual journals and how the number of authors is justified.
UPDATED ANSWER (3/3/16): Data collectors will be listed as 'non-author collaborators', apart from those who are invited to join the paper writing team.  Data collectors will still appear on the expanded PubMed list, but the paper will detail the contributions of all collaborators.  Data collectors will still receive a PubMed citable paper by their name.
How are we to know if there is someone else in our area that we should be collaborating with? Frank will email those with multiple collectors separately. Majority of you will be the sole data collector
What is the timescale expected for this project?
Middle of March collect list of surgeons
End of March all the data collected.
What time frame will we have to collect the data, especially considering F1 jobs start in August.
Data collection period is likely to be finished by then (see previous question)
If there aren't many surgeons in the area, does this mean you will not reach the sufficient number for acknowledgment for publication?
The threshold will be proportional (e.g 90%) rather than an absolute value (e.g. 10)
How do we identify our regional RSTN reps?
Email addresses on the RSTN website. If they are not currently there, we will send individual email addresses to you. Richard has spoken to them at the last RSTN meeting and they are all happy to hear from you. http://reconstructivesurgerytrials.net/about/people/ – RSTN Regional reps available on RSTN Website
Does the pilot entry for REDCap have to be done with an FY1?
It does not have to be, we would rather you trial it with someone you don't know well for a more realistic simulation.  This is to better prepare you for surveying consultants.
Could you just remind me what date the data was going to be presented please?
18th of June is the hard deadline. Hopefully paper ready before that will keep you updated with data analysis
Is the study collecting data from operations happening within a window of time in the present? If not, how retrospective is it? 1 year? 5 years?
The data being collected is the preferences of clinicians.  This is not an audit of clinical practice.  (However this may be planned subsequently.  Therefore the data is essentially prospective.
Do you anticipate us obtaining the data via face to face interviews or via email surveys?
Want meeting and face-to-face to get a good response rate & set up a network. No email surveys please.  If a clinician is away, or refuses to complete the survey, let us know and we (or you) can send a link to them.  However we foresee this being a small percentage of the clinicians surveyed (i.e. < 5%).
How long is the survey roughly?
Varies depending on the answers of the survery – roughly 15 questions on average – 5 mins.
Can we record their answers and write them down later?
Answers will be recorded automatically to REDCap database.  More information on the survey to follow.
Advice for identifying eligible clinicians for the optiFLAPP survey:
Find out where the plastic surgery departmental office is located at your center. This can be found using local directories and online through trust websites. A staff list outlining consultant surgeons and anesthetists can be more often than not found on trust websites. Remember only clinicians performing, or anaesthetising, patients for free flap breast reconstruction are eligible.
Ask the secretaries for details of consultants and operating lists. The secretaries for consultants can also be found in the departmental offices. Politely explain to the secretaries your role within the project and ask for the details of eligible clinicians. This may all that is required, however we would advise you to double check your list with a 2nd source where possible.
Attend clinics/operating lists. You may be able to find out more by meeting the team in the clinic or theatre, making sure you aren't obstructive and ensuring you adhere to infection control regulations etc. During the first phase of the study are you only identifying the eligible clinicians.  We will be providing more information about the survey soon.
Scan the wards. If you know which wards contain patients under the care of the plastic surgery service, go to them. Politely introduce yourself and state your role to the junior doctors, they can be an incredibly valuable resource when collecting data. Ask them who the consultant surgeons are if any perform free flap breast reconstruction.
Ask around. If you are unsure which wards have plastics patients, ask colleges or junior doctors on your current attachment where these wards are and if they know any of the plastic surgeons at your unit.
---